8

0
→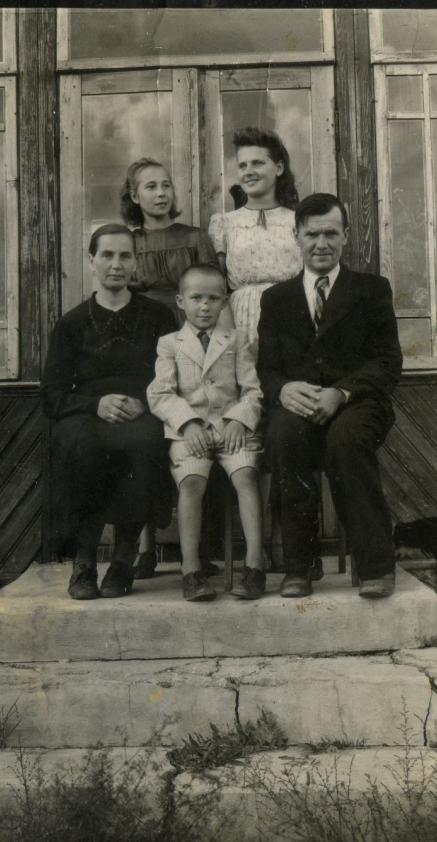 ×
Algimantas-Povilas

ZVIRBLIS
Algimantas-Povilas Zvirblis comes from a family of relatively prosperous peasants of the village of Žaibiškai (Utena county).
On 22 May 1948, the family is arrested. The count of the indictment is regrettably traditional: "socially dangerous elements". Plunged into the atmosphere of expectation and fear, remembering the deportations in 1941 and 1948, his parents expect the arrest. They are sent to a Lespromhoz, forest enterprise, in the Irkutsk region. After a long and exhausting travel, the parents are engaged in cutting the low branches of trees, later in agricultural activities, searching ceaselessly to get some food. Indeed, the famine marks the memories of Algimantas. This follows studies at school, where he learns Russian despite the turn-over of teachers: Lithuanians, Russians, Germans...
Released in 1958, the family rushes to return in Lithuania, despite numerous attempts of local officials to retain these workers, henceforth free. Back to Lithuania, in their home village, the family receives a cold reception. Moreover, their house that served between 1948 and 1958 as the village school, cannot be rendered. The following years are marked by numerous efforts to become again homeowners. Algimantas Zvirblis continues to work in his home village and leads agricultural activities.
The interview with Algimantas-Povilas Zvirblis and his sister was conducted in 2011 by Emilia Koustova and Jurgita Maciulyte.
PDF

(106.43 KB)
See

MEDIA