1

9
→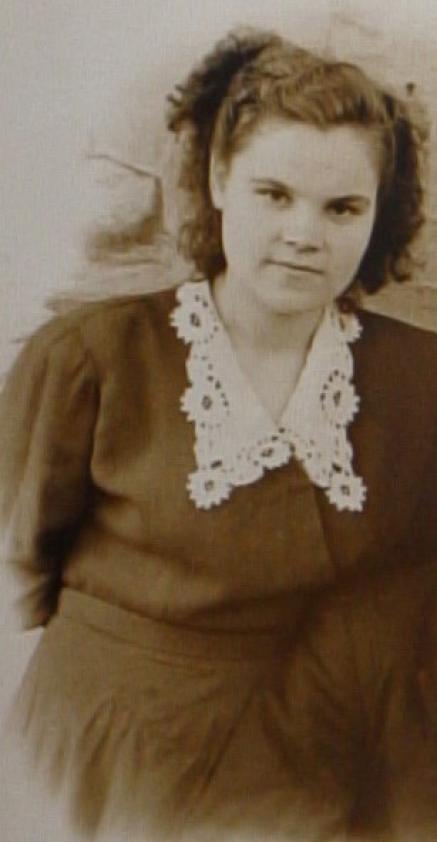 ×
Anna Kovalchuk was born in western Ukraine, then in Poland, in 1937. She spent the war there. When it ended, she was deported with her mother and brothers (including Grigori) to the Arkhangelsk region, after they were denounced by a neighbour for being followers of Bandera, although her father had been shot by the banderovci for being pro-Soviet.
After two years in exile, her mother decided to escape with her children and return to her village. She bartered her shawl for a train ticket and set off on the long journey, via Moscow, where she took a lorry from one station to the other, and Kyiv. Many people on the trains helped her.
Some time later in their village, they were denounced again by a neighbour and deported to the same place. Then they were taken by train to Siberia, to Bratsk, at that time a small village, and then to a village of Ukrainians near Kaltuk. She married a farmer in Kaltuk and settled there and worked on the farm.
In 1984, she had health problems and the couple moved to Ukraine, near Chernobyl. After the nuclear power station disaster, they moved to Irkutsk, where they had more difficulties settling in.
The interview with Anna Kovalchuk-Tarasova was conducted in 2009 by Emilia Koustova and Larissa Salakhova.
PDF

(58.81 KB)
See

MEDIA