7

4
→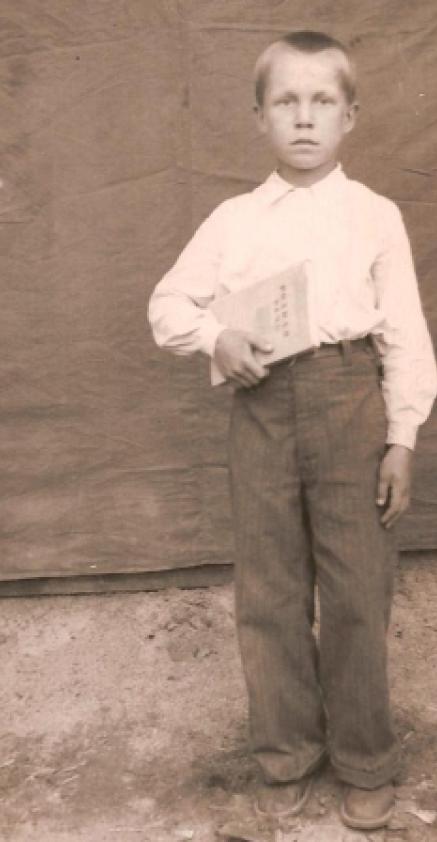 ×
Antanas Kybartas was born on August 4, 1943 in the village of Stanaičiai, Lithuania. One night in July 1947, Lithuanian nationalist partisans arrived, armed, at the door of the family residence to ask for shelter. A shootout ensued between these partisans and Soviet soldiers.
Following this episode, soldiers interrogated the family, who is accused of helping the partisans. They are deported to Siberia in December 1947. The family was first taken near Yurginskoe, in the Tyumen region, where they lived for two years. They were then relocated to the nearby Verhkamenka forestry operation, where they were allowed to build a family house.
In 1951, NKVD men searched the family house and arrested Antanas' father. Antanas Kybartas later discovered that his father had been the subject of purges related to the North Korean War, which had been conducted in several towns around the Trans-Siberian Railway. He had been imprisoned in Tyumen and shot in 1952.
Antanas and his mother returned to Lithuania in 1958, to their house. Antanas Kybartas perfected his Lithuanian and entered a kolkhoz. He became a Komsomol and later held the position of secretary of this organization in this kolkhoz. In 1963, he finished high school and decided to move to Vilnius to learn computer science at the Technical College of Electromechanics, where he became a teacher before specializing in the energy sector.
In 2009, Antanas Kybartas still lived in Vilnius, where he was a member of the Council of Former Deportees of Lithuania.
The interview with Antanas Kybartas was conducted in 2009 by Jurgita Mačiulytė.
PDF

(69.12 KB)
See

MEDIA