Retour
Fermer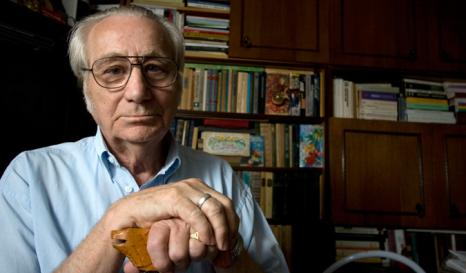 "Free" people
"In summer 1945, my mates went to talk to the camp commandant. They said to him, 'Commandant. The death rate is huge. The work is hard. We are asking for better food.' He replied, 'Realise this – we were at Nikolayev – in town there are many people who would like to be in your places because you get your bread ration every day but out there they haven't even seen bread for weeks.'
Then, during the rubble shifting, we had a chance to contact and talk to free people – at the time, supervision wasn't so strict – and they told us that they were indeed living in great poverty. So we were sharing the suffering and privation of the Soviet people!
The distinction between freedom and imprisonment was extremely vague.
For example, in Kazakhstan, in the steel works at the camp where I was working on the blast furnace, the director was a free man and a Party member and the chief engineer was a prisoner… So we were working alongside free men. On one machine there would be a free man; on another a prisoner.
Once, I heard that one of the free men – well, 'free' but probably exiled, deported or recruited… no matter, one way or another he had ended up in Kazakhstan, a young man, he asked the chief engineer for three days' leave:
'Vasya, I won't give you any leave.' Because there was an opencast coal mine and a part on the excavator was broken. 'Until we've finished making the spare, no one will get any leave, because the excavator isn't working and production has stopped.'
So the prisoner chief engineer refused to give the free worker three days' leave! What can you say?"