4

0
→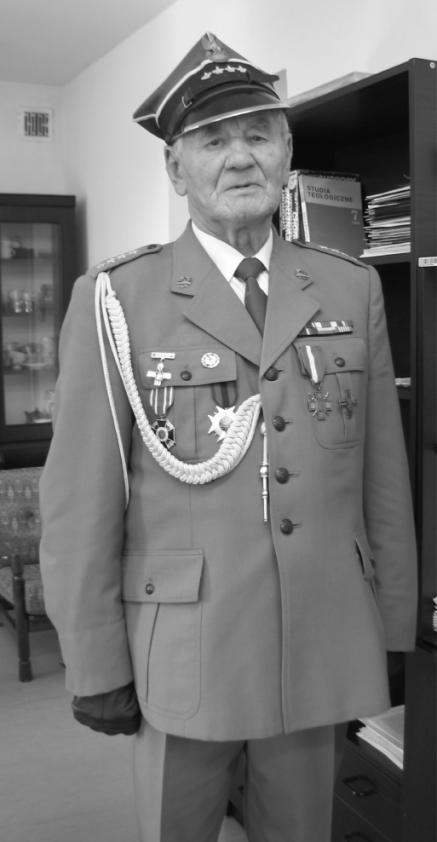 ×
Kazimierz Horba was born in a peasant family in 1926, not far from Białystok. As soon as the autumn of 1939, his brothers, Stanisław and Albin are arrested and sent separately in labour camps. Further to this event, whole the family is deported the 13th of 1940 to Kazakhstan.
There, they find themselves in special settlements Patieryzesko and Priitiszewkski zhernov in Pavlodar oblast'. For having refused Soviet citizenship, Kazimierz Horba and another of his brothers are sentenced, in March 1943, to 2 years of imprisonment in camps. They leave Kazakhstan for the Tomsk oblast'. His brother dies in detention and Kazimierz works in another labour camp.
In June 1944, Kazimierz Horba is released and sent to Poland in a group of 50 other Polish prisoners. Engaged in Wojsko Polskie, Kazimierz is sent to Zhitomir in Ukraine for military training. He will not participate to fighting and arrives in Poland (Mogielno) with the army.
A part of his family is still in Kazakhstan and their Polish house is occupied by new residents. Unlike some of his relatives who leave Poland, Kazimierz Horba stays, aspiring to begin a career within the Army. Nevertheless, after an incident with his superior, he flees and stays in clandestinity till 1947.
Only after the amnesty, he starts in Krakov his studies in agriculture. During the 1960s, he initiates research in archives in order to claim his rehabilitation. His demand will be refused.
The interview with Kazimierz Horba was conducted in 2009 by Agnieszka Niewiedzial.
See

MEDIA