Retour
Fermer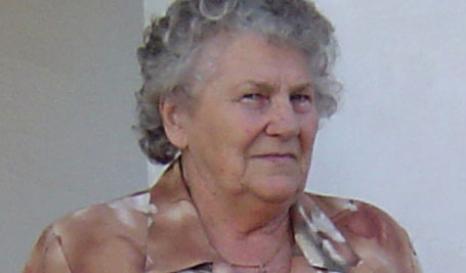 Klara Hartmann, under a stigma on her return
"I felt better, too. But I was still home-sick. It was awful: being far away in the middle of nowhere. You could see the air quiver in the heat, like an oven heating up. And you look and you think to yourself, 'My homeland is over there somewhere'. I wanted so much to go home even though I knew that I had no one there, because my family had left. If I went back, what would I find, since I had no one?
Had you no brothers or sisters?
No. I had no… I don't know. My family life is like that: I know nothing of who, what, how. I was just told that they were dead and… later, I found a cousin who is still alive. They live in Kál.
He was really, as I remember, the only person I felt belonged to my family… but nothing more. He was alone too. Really, I didn't find anyone I felt closer to. My adoptive parents did go home. But he was imprisoned and died there, and she went mad. Altogether, the whole family broke up entirely.
I went back. I did not dare get myself noticed because when we returned we were all considered to be enemies of the fatherland, traitors. Even those who knew did not talk much to us, for fear of asking a question or hearing something they weren't supposed to know. Then gradually all that faded away. Those nine years wiped a lot away, all the same…
So it lasted nine years…
Yes… Those nine years wiped a lot away in me too. I ended up feeling I belonged nowhere. To be honest, I was even afraid when they put us on the train back home. I was afraid: 'Where am I going? What will happen to me?' Because I knew nothing about Hungary, what was going on there, what the situation was. We knew nothing. At any rate, I didn't"