6

7
→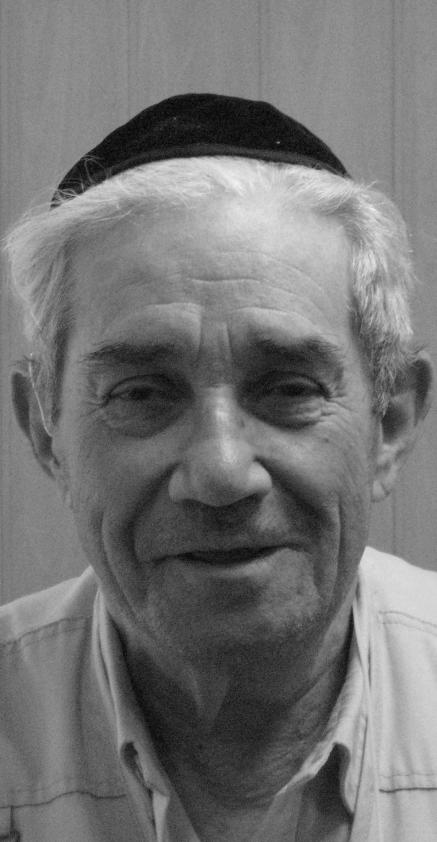 ×
Abram Lešč was born in Raseiniai, Lithuania, in 1932. His father was a grain and linen trader, his mother a housewife. With his parents he spoke Yiddish, at school he learnt Russian, every Saturday he went to synagogue with his father. On 14 June 1941 they were forcibly moved to the Komi Republic, to a village 8 km from Syktyvkar. Abram "never understood why they were deported".
His father worked sawing and moving timber, following a serious accident he was taken to hospital and died shortly afterwards. His mother, who was sent to work on the land, also went to hospital, so at the age of 12, Abram had to act as head of the family. To earn enough to feed his two sisters he was forced to leave school and go to do haymaking and other farm tasks.
In 1948 he ran away and managed to return to Lithuania, where he found out that all his extended family had died, murdered by the Nazis during the war. With help from distant relatives he managed to hide his past and get a job working in a leather workshop. In May 1951 he was called up into the navy and had to do five years' military service.
Back home, he made a career in the workshop, became a manager and at the same time began a course at the light industry institute. Later he went and "earned money in the virgin lands of Kazakhstan".
Now he says that he was able to get a job on his return because he hid the fact that he had been deported and reinvented his past.
The interview with Abram Lešč was conducted in 2009 by Marta Craveri and Jurgita Mačiulytė.
PDF

(89.06 KB)
See

MEDIA