2

3
→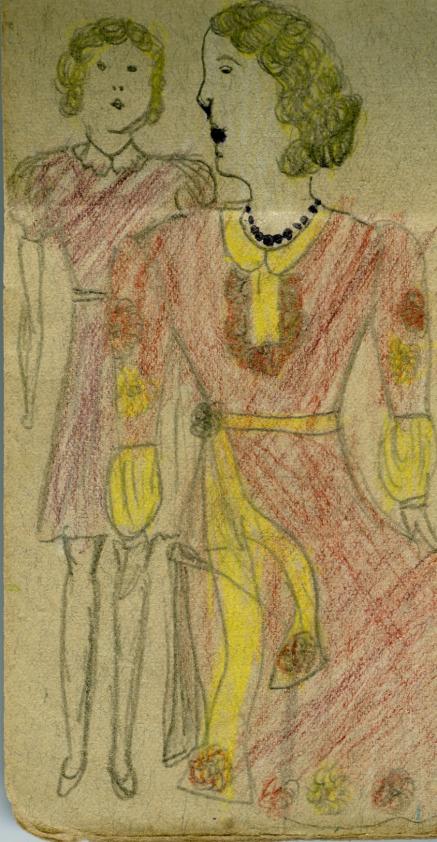 ×
Zofia Daniszewska was born in a village in Volhynia, then Poland, now western Ukraine, in 1932. After 1939, fearing Soviet purges, her father and two brothers crossed the border and spent the war in her father's home region, then occupied by the Germans. Zofia, her mother, sister and younger brother were hounded out of their house by Ukrainian neighbours then deported to the Gorki region of the USSR on 10 February 1940. In May 1940, her mother held a prayer meeting, for which she was sentenced and sent to a camp with her three children.
They were amnestied in June 1941 and went to Uzbekistan, where Zofia's brother joined the Anders Army and later died in the battle for Monte Cassino, Italy. Her sister died in an epidemic in the youth relocation camp she had gone to. Her mother fell ill and placed her in a Polish orphanage. The orphanage was evacuated to Iran and then Africa, where the girl lived "the best years of my life".
Her mother managed to return to Poland, via Iran and Palestine. She moved heaven and earth to track down her daughter, and wrote to the Polish president-in-exile and the Queen of England to fund Zofia's return to Poland in July 1947.
Zofia rejoined her family who were living in a village in Pomerania. Although she was not allowed to go to secondary school during the collectivisation period in Poland during the early 1950s, Zofia went to evening classes in Wrocław, where she joined her elder brother, and began a career as an accountant. In the 1990s, Zofia worked for the Siberian Deportee Association and set up the Baobab club for former inmates of the Polish orphanages in Africa, now living all over the world.
The interview with Zofia Daniszewska was conducted in 2011 by Anieszka Niewiedzal.
PDF

(149.41 KB)
See

MEDIA